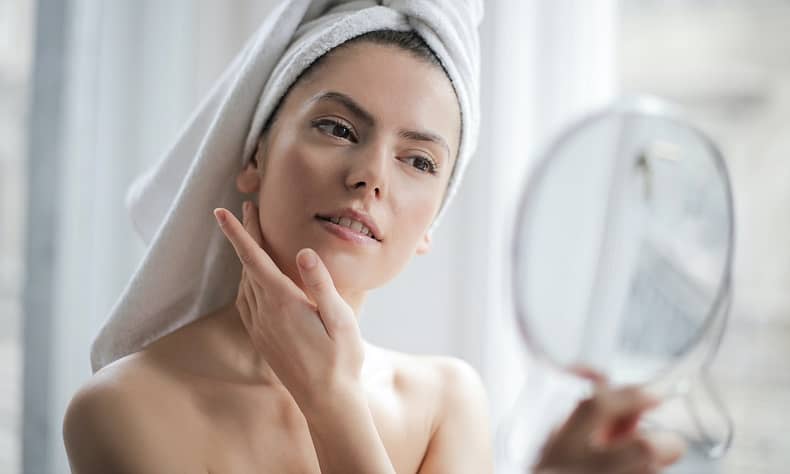 Beauty tips are a dime a dozen, but sometimes they go above and beyond. If you've been doing the same old routine of applying some under-eye cream, then set the alarm on your phone for two hours later, you might need something new. These tips will relax you and make you look less tired in the morning.
Tip 1: Try Castor Oil
Castor oil is an up-and-coming beauty product, perhaps because it's so old. Originally used by the Aztecs, it was also a key component in the French mousses of the 1800s.
There are many uses for castor oil, including hair treatments, skincare, and kitchen use. Castor oil helps to prevent hair loss and can even be used to help treat warts.
Castor oil is also an effective moisturizer that promotes healthy skin. The problem is it can be a little messy, especially on the hair.
If you'd like to try castor oil on your skin, you can add a few drops to your moisturizer or use it in place of petroleum jelly when you're putting on your eye cream.
Tip 2: Try a Green Tea Mask
Green tea may be a less popular beauty product, but the benefits of using it on your skin are numerous. Green tea contains an antioxidant that helps reduce acne's severity and can even help heal acne scars when applied to the skin regularly.
Green tea also works well as a detoxifying agent, especially on your skin. It can help to fade dark spots and can make your hair softer.
To use green tea as a mask, you can steep the tea in hot water for about five minutes, then apply it to your face and let it sit for about half an hour. You can use the cooled tea or apply it as is. Eye patch skin care involves leaving a wet green tea bag on each eye for about 10 minutes. You can carefully remove the bags and rinse your face afterward. Using green tea regularly daily can help prevent wrinkles as you age.
Tip 3: Shower With Cold Water
Cold water aids blood circulation and aids in the removal of toxins that have accumulated. These toxins also make you look older and more tired. A cold shower, then, can help you to look rested and refreshed.
As a bonus, a cold shower can also help to detoxify your body and flame up your metabolism, which makes you look younger. A cold shower will give you a circulation jolt that is much needed to wake you up.
Tip 4: Apply Steam
Steam is an excellent way to clear your skin and open pores. It can be used as a way to help you relax, or else it can be used as part of a spa treatment. You can also place eye patch skincare products under your eyes during the steaming process to help decrease any puffiness under your eyes.
Try putting a towel over your head and leaning over a bowl of hot water, or you can set up a pot of boiling water with a towel over your head. When you're done, use cold water to cool your skin. After that, use a toner to remove the dead skin cells and clear up your skin. Pores are the conduit through which your skin can breathe, so when they're clogged, your skin cannot breathe. Opening your pores will reduce your risk of acne and give you a radiant glow that makes you look refreshed.
Tip 5: Workout
Going for a run, doing some yoga, or taking a walk is the perfect way to wake up and feel refreshed. Exercise increases your energy levels and improves your mood, which is just what you need in the morning.
When you first wake up, your body is already predisposed to feel tired, so getting in a workout as soon as possible helps to counteract this. Exercise stimulates your body and gets the blood flowing. When you're done with your workout, you'll feel like you can take on the whole day.
So, what are you waiting for? All you need is a little motivation and a plan. Start by following these five easy steps, and you'll have the motivation to take care of yourself from head to toe.
Conclusion
Beauty is all about being able to enjoy the things you do for yourself. Do you want to look and feel better? If so, it's time to start looking for beauty tips that are effective and easy on the wallet.
The tips provided in this article are only a few of the many that you can use to improve your look and feel. Take care of yourself in a manner that will make you happy, healthy, and beautiful. The goal is to meet your personal needs while looking and feeling your best.