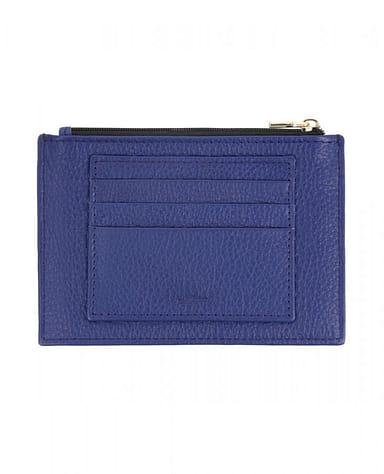 Planning a much-needed vacation? As the world slowly reopens its doors to travelers, there's never been a better time to plan your next trip.
Whether you're headed to the beach, mountains, or a foreign country, having the right gear will make your trip as comfortable and stress-free as possible. After, the last thing you will ever want is to ruin your trip with an unexpected moment!
While enlisting the items for your next trip, narrowing down the profound ones was daunting. But nevertheless, the items we hand-picked here ensure your safety – by allowing you to spend quality time!
Are you ready to start your next adventure and need the perfect item to make your trip successful?
Then dive into the list of traveling essentials now!
1- A multi-purpose travel tote bag!
Whether on a beach vacation, road trip, or city break, a lightweight and stylish travel bag is a must for carrying all your personal belongings.
Multipurpose bags can be the best travel accessories because they are multifunctional, stylish, and practical. It is the perfect item to take with you on any trip, as it can hold all your essentials, such as your laptop, passport, wallet, phone, and more.
The bag's multiple compartments provide space for all the items you need to carry, while the adjustable shoulder strap makes carrying easy.
With the stylish design, this tote bag comes in handy; it is sure to make you look cool and elegant – irrespective of where you go!
Plus, this bag is made of durable materials to last for years. With a multifunctional bag, you can be sure that all your belongings are stored in one safe place when you travel.
2- Noise-isolating headphones for the ultimate fun!
Noise-canceling headphones are essential for every traveler. Its noise-canceling technology blocks ambient noise so you can concentrate on your activities without distraction. These headphones also offer an immersive audio experience with rich bass and clear sound.
It also offers comfort as its ergonomic design fits snugly on your head. With its lightweight and foldable design, you can easily put it in your bag and take it anywhere.
The headphones also have a microphone for answering calls so that you can stay connected on the move. You can enjoy a smooth ride with noise reduction technology and other features.
With that being said, without a doubt, your noise-isolating headphones can turn out to be your best companion on the trip and will allow you to enjoy your holiday to the fullest!
3- An Adapter plug!
A plug adapter can be a major travel necessity for anyone always on the move! Whether a business trip or a vacation, a plug adapter can make all the difference.
Not only does it allow you to use electronics and charge your devices in any country, but it can also help you avoid unnecessary expensive fees.
With the plug adapter, you no longer need to worry about carrying multiple chargers for all your devices because you can use the same charger in every country. In addition, the adapter plug is very light and compact, making it an ideal travel companion.
Due to its small size and easy storage, you can easily keep it in your bag without wasting valuable space. In addition, you don't have to worry about damage because the adapter plug is made of durable material.
The adapter plug is the perfect travel companion for anyone constantly moving and needs a reliable and versatile device to keep their electronics running.
4- A Mini-Portable charger for your electronics!
A portable charger can be the ultimate travel necessity! Its lightweight design and long-lasting durability make it perfect for any trip.
It doesn't matter what trip you are on; the need to charge your phone can take you anywhere, anytime! Having said that, while roaming around the street in a new place, your phone charger can surely turn into your best friend!
It's small and easy to carry so you can take it anywhere. The fast charging feature lets you quickly charge your device to stay connected and use all your favorite apps while on the move.
Having said that, the last thing you need to worry about is your phone running out of juice. A portable charger can also be a lifesaver in an emergency. With its powerful battery, you can ensure your phone stays charged for calling for help or sending an SOS message. So next time you're on the road, bring a portable charger – it's a must-have for any travel adventure!
5- Travel Journal
Whether an avid traveler or a beginner, documenting your experiences is a great way to remember your trip, a travel journal is an essential tool for every traveler.
It can be used to document your travels, record your experiences, and capture the stories and memories that come with each new place.
From sights and smells to people and culture, noting down every beautiful scenery in front of your eyes is the best way to capture the emotions and feelings of every place you visit. You can record your impressions and thoughts and remember them for many years.
Also, a travel journal is a profound way to get memory flashbacks for the amazing time he spends on the journey! By recording your experience, you can gain insight into yourself and appreciate your journey.
You can look back on the ups and downs of your trip, the people you met, and the places you saw. It serves as a reminder of the adventures you had and the experiences you enjoyed.
Travel journals are also a great way to share your stories with others. You can record your stories and adventures for others to understand and enjoy. Your travel journal is not only a diary with pages but a complete mini vlog of your memories that you can share with your family and friends!
Pack a travel journal, and take your traveling experience to a whole new level! With its ability to capture your experiences and share your stories, it is truly the ultimate travel accessory.
6- Keep Reusable water bottles – Stay Hydrated!
Staying hydrated is the key to a successful trip. A reusable water bottle is a must when traveling. As the term reusable makes it pretty clear – these bottles are the ones that can be refilled multiple times to keep you hydrated on the go!
Not only this, you can even save money by visiting places that sell expensive bottled water. Reusable water bottles are also durable and stand up to wear and tear on the go.
Plus, they're good for the environment because you don't use or throw away single-use plastic bottles. You can also personalize your reusable water bottle with a custom design or logo, making it a unique and stylish way to stay hydrated.
Reusable water bottles are also lightweight and easy to pack in your suitcase. So you always have water on the go.
Overall, reusable water bottles are essential to every traveler's packing list. Its practicality and eco-friendliness make it the perfect way to stay hydrated on the go.
7- Capture your priceless moments!
Capturing your experiences is the perfect way to share your adventures with those closest to you.
A DSLR camera is the perfect travel accessory to capture all your memories. Irrespective of your lighting conditions, a DSLR camera allows you to capture your moments without letting anything hold you back!
You can easily change the settings to get the photo look you want. The large sensor size allows for more detail and clarity in your photos, perfect for capturing beautiful landscapes or stunning sunsets.
The great thing about DSLRs is that you can add lenses to give you more creative control over the photos you take. You can also add filters, lenses, and other accessories to give your photos a unique look.
With a DSLR, you can also shoot great videos and record them in slow motion! And with the right settings, you can take stunning wildlife photos or get stunning close-up shots of nature.
A DSLR camera is a great way to capture all your adventures and make them last forever. So if you're looking for a great way to capture your memories on the go, a DSLR camera is the perfect tool.
8- Keep a portable first aid kit – Be Safe!
A portable first aid kit is a must for passengers. Whether heading to the nearest town for the weekend or taking a world trip, a portable first aid kit can become an ultimate travel necessity.
It is small, light, and easy to carry, so it can easily be tucked into a suitcase or bag without taking up much space. This includes bandages, antiseptic wipes, painkillers, and safety pins. These items can help ensure minor injuries are treated quickly and effectively.
A portable first aid kit can give you peace of mind to explore unfamiliar places and engage in activities you might not enjoy. This puts your mind at ease – as you know that you have the necessary accessories to tackle what hurdles a travel trip can throw at you!
A portable first aid kit is a must for any traveler as it can provide valuable protection and peace of mind. With this in your bag, you can take on your next adventure with confidence that you'll be prepared for any unexpected knocks or bruises.
Conclusion
It's vital for everyone to get out of their busy lives, take a trip, and blow off some steam. Taking a trip means having quality time without any inconvenience – which is where your traveling essentials come in handy!
With so many things in mind, one can forget to take a necessary item with them. That is why we are here to help. Just make sure that you have included every item mentioned above in the guide – and get ready to enjoy your trip in a profound manner!
Also Read: Top Ten Gifts for the Outdoors-Obsessed Person in Your Family