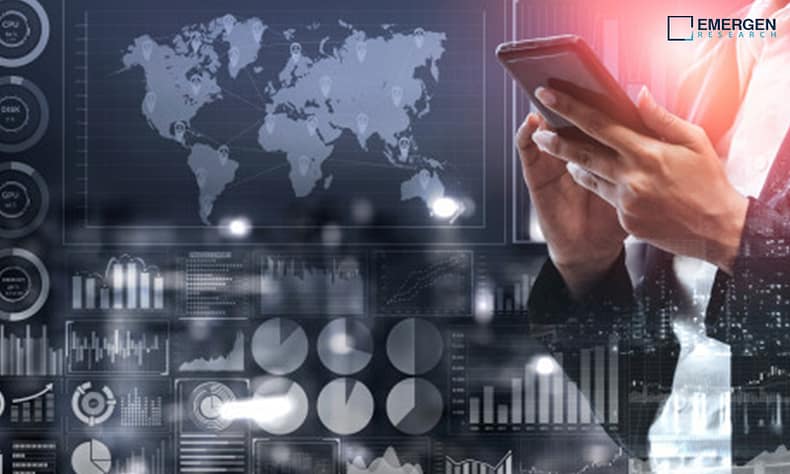 Having good customer service is a vital component of good business. It is the process of delivering a welcoming and friendly experience for your customers, and it's an essential element of any marketing strategy. Your customers feel welcome and valued when you have a successful customer service team. They feel like their questions and concerns are being listened to, and their needs are being met. They return for additional business, which helps to keep your business thriving. The key, however, is to have a team that can consistently meet your customers' needs at a high level.
Customer service is an investment in your future that will pay dividends well into the future. It improves the experience of your current customers, attracts new ones, and cultivates a brand reputation for excellence. It also created a service culture and shared values that will carry your business forward. It is the foundation of a great business, and it's also one of the most difficult to achieve and maintain.
When it comes to customer service, it's impossible to build a strong brand without providing great experiences for your customers. It doesn't matter how beautifully you craft your product if your customers are treated poorly. It doesn't matter how fast you deliver your product if your customers aren't happy. It doesn't matter how cheap you sell your product if your customers feel like they've been taken advantage of. So customer service is an opportunity for you to demonstrate your commitment to your customers, build relationships with them, and improve the overall experience they have when they interact with your business.
Using data integration to improve customer service
Wondering what is data integrating? Data integration is the use of computer and information technology systems to analyze data to be used to make better strategic decisions related to the business.
One of the most critical aspects of providing excellent customer service is understanding your customers' needs. Data integration has made it easier to gather information about your customers. As a matter of fact, this is the key factors when it comes to solving the puzzle of bespoke omnichannel customer experiences.
Still, the most important thing is using that information to provide better experiences for them. Customer service analytics enable you to understand what your customers are saying about your experiences and provide feedback to those who need it. They also enable you to understand which of your customers are most profitable and which are the least, allowing you to provide better service for the most profitable and the least.
The first step toward data-driven customer service is gathering customer data to build a customer profile. However, once customer data is gathered, it must be used and interpreted to determine what to do next to improve the customer experience and, ultimately, the customer retention rate.
Data analytics helps you turn your data into valuable business insights to improve your customer relationships and boost your bottom line.
Here are some of the ways analytics can help:
Improve the customer experience
Increase the quality and speed of service
Strengthen internal processes
Increase bottom-line revenue
Create a culture of continuous improvement
Improve competitiveness
Enhance productivity
Strengthen brand image
Promote innovation and efficiency.
Provides insight into upcoming trends
As data analytics has become more widely used, businesses have come to rely on them to watch for emerging trends to take preventive measures to avoid problems before they arise. This has, in turn, led to the creation of proactive data analytics solutions that help businesses make decisions in real-time to better anticipate what their customers are going to do next.
The future of data analytics involves gaining a more profound knowledge of your customers and anticipating their needs. It also involves having data insights that can help you improve your business in other ways.
Data analytics uses data mining, machine learning, and statistical modeling to identify patterns and make predictions. These predictions are based on historical data, and from that, an algorithm creates a model that can predict the outcome of an event given certain conditions. It has become a vital part of improving the customer experience. It enables you to understand what your customers want and anticipate future changes to serve them better.
Understanding customer sentiments to connect emotionally
The future of data analytics involves more than just understanding what customers want. It also involves connecting on an emotional level. This can be done by looking at data to understand what your customers thought, felt, and understood.
An organization's success hinges on its ability to understand and anticipate its customers' needs. As a result, data analytics has become an integral part of the customer relationship. It is no surprise that the future of data analytics involves more than just predictive models. It also involves the development of new data and analytics solutions that help businesses make better decisions and incorporate new data sources. Conducting data analytics with data collected from social media and feedback forums helps you understand your customers' true motivations. Leveraging customer feedback, you can identify what they want, how they feel, and what they need to improve.
Service that is more efficient and saves customers time
Over the last five years, many companies have transformed their retail data streamline service by integrating it with their omnichannel data analytics platform, which has resulted in a more streamlined customer experience."
We can finally conclude that by cleaning up and managing our systems, analyzing data has been incredibly improved and now we use that data to process real-time services.
This has resulted in a significant reduction in the time our customers wait to get their questions answered while increasing our productivity and allowing us to serve our customers better."
Communication is improved
Data analytics has the potential to improve communications among your customers. It allows you to identify what topics generate the most feedback, allowing you to address those concerns more effectively. This feedback may be used to improve communications among your customers so that they feel like their voice is being heard and their concerns are being addressed. This may involve creating a forum where customers can connect, share experiences, and provide feedback.
Data analytics has the potential to revolutionize the way that companies communicate with their customers. Instead of relying solely on traditional channels such as phone calls, email, and in-store visits, companies use data analytics to connect with their customers emotionally. This allows them to communicate with their customers on a much deeper level, which leads to a better experience and better communication among the customers themselves. Customer feedback may be used to improve communications among customers, which results in a better experience for everyone.
Improve targeted marketing methods
Data analytics can help you identify the best messaging to send to current customers, attract new ones, and improve the overall customer experience. One example is using data to personalize your messages to your customers to receive a more relevant and valuable message. It can also help you gauge the effectiveness of your marketing campaigns.
Big data is also critical to implementing targeted marketing practices. Data analytics allows you to identify the best messaging to send to your current customers and attract new ones. It also allows you to gauge the effectiveness of your marketing campaigns to make adjustments as needed. This allows you to tailor your communications to your customers' needs, which results in a better experience for everyone.
Conclusion
Customer service is an often-overlooked aspect of business management. It isn't something that can be outsourced or delegated. It requires an intimate knowledge of your products and services and a keen ability to listen to and understand your customers' needs and concerns. It also requires thinking on your feet and adapting to evolving circumstances, which are challenging and essential skills to cultivate.
Integrating data is a powerful way to improve the customer experience by knowing what happened to your customers after they interact with your business, enabling you to get to know your customers better and improving your ability to build long-term relationships with them. It is a powerful customer service tool, allowing you to discover the relationships between your customers, your offers, and your products, which can be used to inform personalization and improve the customer experience.