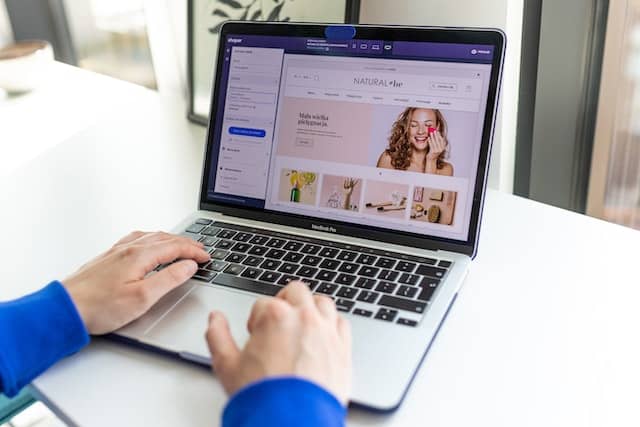 Whether you are an established online retailer or just starting an eCommerce business, success depends on your ability to offer a quality product and customer service continually.
In today's very competitive market, businesses must give consumers more options to achieve high customer satisfaction.
A wonderful way to demonstrate customer care is to provide customers the opportunity to select a delivery time or to provide them with an estimated delivery date and time.
You are strongly encouraged to utilize a delivery date software that helps you optimize your store to supply and handle the delivery logistics.
You may give your customers more flexibility over when they receive their products with the help of the Shopify Delivery Date software, which may boost your sales.
Improved Customer Satisfaction
Most consumers prefer online shopping due to the lack of long lines or real store visits.
Your customers might cancel the order and leave dissatisfied because you have little control over delivery times. As a result, customers have a negative experience, and your brand's reputation takes a hit.
A clever solution to this problem is to give customers the choice of when their order will be delivered. Once that has been decided, they can pick a day that works for their personal and professional calendars.
Lowers Your Operating Costs
Every delivery attempt adds to your overall costs, which include compensation for the delivery driver's time and travel distance.
When consumers cannot specify a certain delivery time and day, the risk of making several delivery efforts emerges. As a result of repeated attempts, your operational costs could rise dramatically over time.
In contrast, if you are certain your customer will be there, you can make one successful delivery without paying additional expenses.Delivering packages to consumers once they make purchases is your main responsibility.
Avoid Repeat Deliveries
The difficulty arises from the lack of a predetermined time and the uncertainty of whether the customer or a reliable person will be home.
However, the best solution gives clients the precise control to choose the delivery time and day that works for them.
Customizing the delivery dates and times will prioritize client happiness and recognize the unpredictable nature of their availability without a set timetable by allowing this bespoke scheduling.
Shopify Delivery Dateimproves the client experience by ensuring a smoother delivery procedure and flexibility.
Hassle-free delivery 
Your customers may ensure their shipments arrive at their convenience by implementing a personalized delivery date selection calendar.
They can make plans for a safe delivery location if they are unavailable. Customers may feel certain that their products will be handled and delivered securely due to this cutting-edge capacity.
This customer-focused feature enhances their overall pleasure with your services by meeting their needs for flexibility and convenience while demonstrating your dedication to guaranteeing the safety of their orders.
Reduced Missed Deliveries
Missed deliveries may cause a lot of trouble for customers and delivery companies. Customers may experience annoyance and inconvenience if they must change their plans or wait for another delivery attempt.
On the other hand, unsuccessful delivery attempts result in increased expenses for delivery companies. Giving customers the option to select their delivery date significantly lowers the possibility of missed deliveries.
The possibility that someone will be available to accept the shipment is greatly increased when customers schedule the delivery to coincide with their schedule. This not only saves time and money but also promotes delivery procedure dependability.
Boosted personalized experience 
The biggest group of customer experience experts worldwide has confirmed that customers will expect more customization from businesses. This applies specifically to giving clients the freedom to choose the date and time of their package deliveries.
Offering a personalized delivery date and time selection for each consumer enriches the purchasing experience and significantly strengthens the relationship between them and your company.
This tactical addition highlights your ability to respond to changing consumer needs and paves the way for a closer, more enduring relationship. Shopify Delivery Date becomes a crucial channel for developing a strong brand-consumer relationship that thrives on respect and happiness.
Visibility of delivery date
Customers are provided a steady stream of information about the delivery process by displaying the selected delivery date in the order confirmation email and tracking updates.
The purpose of this tactical strategy is to strengthen communication and increase transparency. Customers are given a specific reference point when they receive their order confirmation and the scheduled delivery date.
This consistency guarantees that clients are consistently informed about the status and anticipated delivery duration as the delivery progresses and tracking information is provided.
As clients are kept completely involved and informed about the whereabouts of their items, this rigorous attention to communicating accurate and timely updates develops trust and happiness, creating a better and more transparent customer experience.
Customize gift delivery options
People who shop online often have to order their gifts much earlier because there aren't many online stores with flexible delivery options. A solution to this problem is modifying the selection procedure for exact delivery times and dates.
A sense of control is given back to the client by providing a user-friendly interface that enables customers to select the delivery date and time of their presents easily. This maintains the sense of surprise while guaranteeing the prompt delivery of the gifts.
This invention creates a more seamless shopping experience by significantly lowering the stress brought on by delivery timing uncertainty.
Strengthened Brand Loyalty and Trust
Reliability and outstanding service are frequently the cornerstones of customer loyalty.
Businesses show their dedication to accommodating client demands and preferences by letting customers select the delivery date.
Customers are more likely to return for further transactions due to this individualized approach, which creates trust.
Additionally, happy customers are more likely to tell others about the brand, increasing the favorable effect of customer satisfaction on brand reputation.
Streamlined Inventory Management
For businesses, maintaining an effective operation depends on proper inventory management. Giving clients a say in delivery dates is a strategy that has demonstrated promise.
Businesses can do this more precisely by letting customers choose their preferred delivery dates. Customers can adjust their inventory levels to meet that demand.
In turn, this proactive approach avoids the hazards of overstocking or understocking, expediting the procedure and reducing unnecessary costs.
Customer selection and inventory management work together to maximize resource allocation while preserving customer happiness.
Data-Driven Insights
Implementing a customer-centric delivery model opens up possibilities for thorough data gathering and analysis in which consumers can choose the dates of their desired deliveries.
This offers companies a variety of priceless insights. Companies understand their clientele's habits and demands more deeply by looking at customer preferences, finding peak delivery times, and pinpointing preferred delivery dates.
This accumulated data is a strategic asset that helps with decisions about staffing, allocating resources, and even marketing initiatives.
Businesses can make knowledgeable decisions that improve and refine their overall delivery operations by strategically using these data, ultimately providing a seamless and customized experience for their customers.
Competitive Differentiation
Businesses are constantly looking for ways to set themselves apart from their competitors in today's competitive market. Giving clients the freedom to choose their preferred delivery dates is a unique selling proposition that differentiates a brand from its competitors.
This characteristic deftly weaves into the web of interactions between customers and the brand, enhancing the overall customer experience. As a result, it greatly aids in cultivating a favorable brand perception and leaves a lasting effect on customers.
Shopify Delivery Dateemphasizes the company's dedication to client pleasure and solidifies its excellence and distinctiveness in the eyes of affluent customers.
Reduced customer queries
Using a delivery date and time selection tool might reduce consumer inquiries about the status of their orders.
Customers no longer need to engage in lengthy conversations with customer care over delivery timeframes because they can conveniently review the delivery date they've selected.
This simplified method helps create a more effective support system while also arming clients with the needed information.
Giving consumers the option to view their delivery information independently reduces the possibility of confusion or ambiguity, resulting in a smoother and more positive customer experience while reducing the strain on your support staff.
Better order management
You can increase the effectiveness of your order fulfillment operations by accessing delivery date information from the beginning. This benefit makes careful planning and resource allocation possible, reducing the possibility of delayed shipments.
You may strategically arrange your workflow and ensure that all important actions are done on time by utilizing this anticipatory knowledge of delivery dates. This proactive approach avoids last-minute rushes or resource shortages that can cause delivery delays.
As a result, your order fulfillment process made more efficient, because your consumers also gain from increased dependability and promptness in their delivery, enhancing their shopping experience.
Final words
The importance of offering a seamless and customized purchasing experience cannot be overstated in today's fast-paced digital world, when consumer pleasure is the ultimate key to success. When you incorporate the Shopify Delivery Date into your online store, you give your customers more authority and convenience over their deliveries, winning their trust and gaining loyalty.