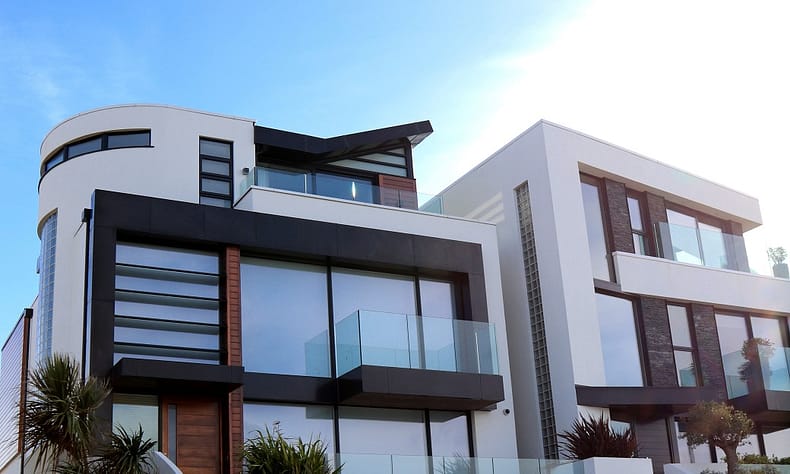 The humble covering known as the tarp is one of the most versatile home accessories on the planet. It can be used for tons of things that require protection, coverage, shelter, division of space, etc., and can be handy both inside and outside the home. These days, the genius invention is also available in a wide range of fabrics to suit any type of need. Home improvement experts are sharing their favorite uses of tarps around the home.
Tarps Have A Long History
Today's tarps are made with sophisticated materials, come in more colors than the standard blue, and offer an almost infinite number of uses, but even back in the Dark Ages, tarps were popular, too. Of course, these coverings were limited in size, weight, and composition but served a number of purposes.
During Medieval times, hemp and leather were set up for protective shelter against the wind. The tarp has had quite an interesting history and evolution throughout the ages.
1. Plant Protector
The weather doesn't always cooperate, and there are times when the temps and elements can turn extreme. That is when a tarp can become a lifesaver for your plants and surrounding landscape.
An early frost can do significant damage to your garden, but laying down a tarp can help extend the season of your beautiful flower and/or vegetable beds and allow your garden to thrive.
Tarps come in various weights and fabrics that can protect and still allow full sunshine or others that keep wildlife away from nibbling and walking through your garden.
2. Rec-Vehicle Cover
Here's another way to use a tarp and help shield your favorite recreational vehicles such as your camper, snowmobile, ATV, boat, etc. from the elements. Ordering custom tarps gives you the ability to choose the shape and size you need and a variety of material options such as canvas, vinyl, mesh, etc.
Once you've chosen the ideal fabric, shape, and size, then, properly securing your tarp with fastening hardware is key.
Your recreational vehicles are your pride and joy and a wise investment, so these special items deserve safety and protection. A heavy-duty tarp will provide that.
3. Drop Cloth
When you're prepared with a tarp or two, then, you can avoid the accidents that will probably occur at some point along the way during your interior home improvement projects, favorite crafts, etc.
Your tarp can become the ultimate drop cloth or catch-all for whatever do-it-yourself activity you're engaged in. For example, sanding and painting are popular projects, but most folks don't put down the proper protection. A tarp tailored to your room size can prevent paint and other debris from ruining your flooring, furniture, etc.
4. Kids' Fort
Young children enjoy building forts inside the home, and it's a wonderful childhood activity found all over the world. Psychologists say that kids grow as individuals when they set up a fort and create a safe place where they can look out and others cannot see in.
A tarp makes an excellent fort or tent-like structure, and your child will enjoy their bubble of coziness. A fort allows a kid to feel a sense of control and to explore their imagination.
5. Elegant Walkway
Tarps also come in handy for carving out the perfect, tarp-lined walkway along your landscape. This is another affordable and do-it-yourself project that will further enhance your property and give it that enviable curb appeal.
Different materials and designs let you create the look you want. Once you dig out the path going down about four inches deep into the ground, you will lay the tarp out.
After, you can fill the walkway with pavers, gravel, stone, or mulch, for example. Then, rake it out evenly so that the tarp is no longer visible.
Home improvement stores can help guide you with this project.
Think about it. Where would the world be without the invention of the tarp? It is one of the best solutions for many needs you find both indoors and outdoors of the home. The uses described above are just scratching the surface. Tarps are awesome, and with a little imagination, this humble covering will serve you well.
Also Read: Top 7 Essential Gadgets for Home to Make Your Life Easier