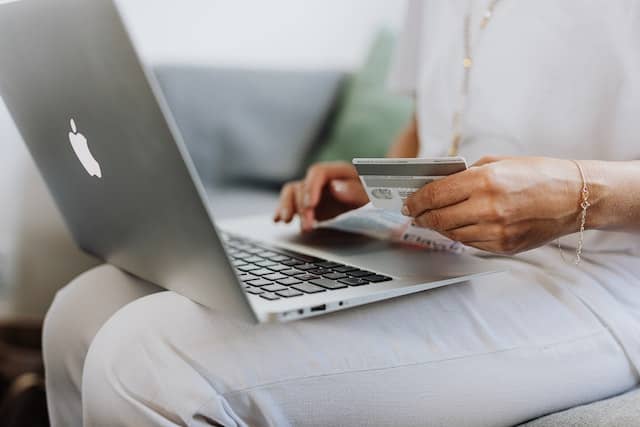 As a parent, it can't be easy knowing that now that your little one is entering the double digits age. She's entering her pre-teen years, which means that she's developing her own likes, dislikes, and her way of thinking. Now that your little one is getting independent, it can be tricky trying to get her something that she'll love and that would encourage her to explore her interests.
You can get them gifts that she can enjoy alone or with her friends. It can be tough to choose something for your little girl if she is passionate about so many things or if she has too many hobbies. This is why here we'll give you a list of gift ideas that you can select as a birthday gift for your 10-year-old daughter.
Following are birthday gift ideas for a 10-year-old:
1. Craft gifts to channel creativity
If you have a daughter who loves arts and craft projects, we have a couple of ideas for you. For a daughter that is obsessed with the latest tie dye trends going around, why not get her a tie-dye craft kit that she can use for t-shirts, socks, scarves, pajama bottoms, and more.
We have other options like string art kits, finger painting kits, DIY jewelry kits, felting kits, colors & crayons sets, learn to sew kits, and so much more. These gifts can help you bond with her, something that you can teach her and do it with her together as well as satisfy her creative curiosity.
2. Educational gift ideas
When your daughter is curious about knowledge, it can be difficult to answer all of her questions or give her the information that she wants. If she's into science, you can choose from our collection of books and book sets that cover a variety of topics ranging from mathematics, history, general knowledge, physics, biology, research books, and more as per her requirement (beginner to advanced). If she's a budding literature fan we also have classics from different authors, also great sets to get them started into it.
Get her a journaling kit or a set of diaries to get her started on writing, it also provides her with a healthy output to talk about how she feels, her experiences, and things she cannot say out loud to anyone else.
3. Jewelry gifts
A lot of little girls love to imitate their moms, wear jewelry and act like grown-ups. So, why not get her some jewelry of her own and get her started on her own collection. There are a lot of different types of jewelry to choose from like earrings, bracelets, pendants, rings, sets, and more.
You can choose from jewelry pieces with initials, you can even customize the pieces with her name, specific texts, or even phrases. Jewelry gifts are really sentimental for both you and her, these gifts can be preserved for a long time and someday might even have nostalgic value to your daughter.
4. Clothing gifts for every age
Nowadays, little girls and boys have this need to dress up well and look good. This might be a fairly new cultural change for you as they're your children but might as well help them with it. These things have become really important for your children as they also help them explore different styles, and how they feel about themselves too.
At For Daughter, we have different clothing items for every age may it be little kids, teens, or adults. You can select from options like casual wear (shirts, leggings, tops, pajamas) and special occasion clothes (dresses, outfits, rompers, wedding outfits, Halloween dresses)
5. Accessory gifts for her style
As a young girl, you want your daughter to look good also feel good about herself because you know she's emotionally fragile (not mature). As an adult you know how big of an impact what you wear has on how you feel; things like clothes, accessories, and shoes do just that. So, get her accessory pieces, no matter if they're loud or dull, big or small, encourage her to explore and accept her choices, her own style right from when she's young.
Choose from hair accessories like headbands, scarves, pins, ribbons, scrunchies, and what not. For head, accessories go for hats, caps, beanies, etc. There are also sling bags, backpacks, clutches, purses, and more in different sizes and styles that any little girl would like. Young girls love fluffy cozy items so fluffy sliders, socks are a must-have gift.
6. Sporty gifts for an athletic daughter
Children of this age are usually very athletic; they love to play different sports or participate in different activities and as a parent, there's nothing more precious than watching your little one be so passionate about something. You can gift the things that would help her, be used to her in hobbies or activities. You can choose from the following things: Athleisure clothes, shoes, a digital watch for timing, a personalized t-shirt, a trampoline, roller skates, customized skateboards, duffel bags, a cute helmet, knee pads, etc.
7. Cute Décor items
Gift your daughter décor items that she wants or that she'll like and can use in her space. Nothing says cute like cute lights and lamps that would make her space look almost magical. Choose from fairy lights, dainty lights, string lights, Disney-themed lights, neon lights (in various shapes and sizes). Make sure that you don't pick a light that's too bright or a weird color, have lights with dimming or color-changing options that your daughter can change whenever. You can also pick lights with clips that she can hang polaroids (of her friends, family members, pets, etc.) on which is a very trendy option these days.
Another good item is a groovy or lava lamp that's calming on the eyes, something she can look at until she falls asleep. These lamps don't get hot so you can rest easy. One of the most popular décor gifts is plushies, no kid won't love some cute, fluffy plushies to rest with or hug. We have various themed plushies: cartoons, Disney, animations, animals, etc. Not only are they washable but a great option if your little one is scared to sleep all by herself.
8. Fun games for every age
With the pandemic and quarantines, it's not been easy to be a kid, especially one that has to stay in the house. This can be hard on them as well as you, for them they feel bored easily and for you, it's to keep them entertained with digital devices. This is why you need games are the ideal gifts for both you and your daughter.
Popular games:
Pictionary
Charades
Clay kit
Lego sets
Twister
Scrabble
Mystery games
DND for kids
9. Quirky and trendy gifts
There's always something new trending every few days, and as a kid, there's nothing more attractive than what everyone is talking about. As a parent, it can be tough to understand what's trendy these days so let us help you out. The following things are perfect if you want to give your daughter a trendy gift: make your own slime sets, DIY nail kits, bath bombs set, easy bake ovens, mermaid tail blankets, light letter boards.
These gifts won't just be trendy but they'll also help you gain the title of the 'cool parent', now is there anything more exciting for a parent? I don't think so.
Even as a 10-year-old, your daughter seems to be really interested in the glittery and new world of beauty products (makeup and otherwise)? Instead of her playing with your expensive products get her some products for kids! You can gift her beauty products for kids, her own make-up palette, glitter nail polishes, hair sets for kids, and so on. Let your little girl play a make-up artist and if you want to participate, just let her put make up on you.
This detailed listicle must've been pretty useful for you, so get shopping and get your 10-year-old a special present she'll love. While selecting a gift for your daughter always keep in mind her interests, likes, and dislikes. Puzzles, games, and sets that stimulate thinking, innovation, character, and fantasy provide an environment in which imagination will flourish. Choose a gift that will push, interest, and inspire your 10-year-olds' imaginations.