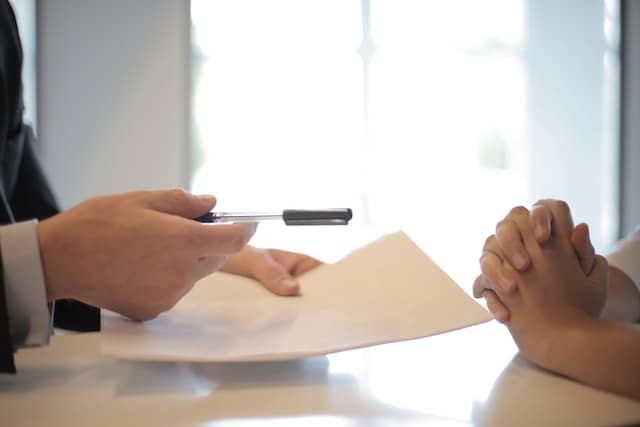 The fintech sector has gone through massive innovations over the last few years. An online loan app is one of these innovations that brings technology and finance together. Many NBFCs have launched their instant loan apps through which prospective borrowers can apply for loans from their smartphones. Through their 100% digital loan procedure, these apps make loan processing much faster and easier than before. Thanks to their instantaneous lending process and several other advantages, personal loan apps have become the future of consumer lending in India. Let us see how.
What is an Instant Loan App?
Before diving deeper, it's essential to understand what a digital loan app is. As the name implies, it is an app that users can install on their smartphones and use to avail an instant loan. The best thing about loan apps is that they digitally support each step of a loan procedure. By incorporating a high degree of automation, these apps streamline the borrowing process to make it easier and faster for the applicants. Using an app, applicants avail of a loan online and access the required funds without visiting the lender's office even once.
How Instant Loan Apps Make Credit Easier to Access?
For decades, people have approached lenders for credit when they require money for their urgent or planned expenses. Earlier, borrowing money used to be a lengthy and time-consuming process that people restrained from following. Taking loans typically required lengthy loan procedures, extensive paperwork, and several visits to the lender's office. Despite that, applicants had to wait for their approval or rejection for weeks. However, with instant loan apps, applicants can get their approval within minutes without any paperwork or lender visits.
Today, we are living in a digital age when online procedures have become a new norm to do things. The digital revolution has not even left India's financial sector untouched. Over the last few years, the increasing internet penetration has opened up new possibilities in the credit market. Digital loan apps offer vast fintech opportunities and provide instant funds to applicants who require money. 
Customer-Friendly Approach:

Making loans more accessible for the borrowers is where an

instant loan app

truly excels. These apps follow lenient lending policies and streamlined loan procedures that keep borrowers' convenience in mind. They have user-friendly policies that cater to the borrowers' needs to bridge the credit gap.
Minimal Paperwork:

Reduced paperwork is one of the most significant advantages of applying through an

online loan app

. Since the borrowers complete the entire documentation process over the internet, loan approval and disbursal become much quicker than before. Besides that, facilities like e-KYC make documents verification even faster and more convenient for the borrowers, allowing them to get their loan approval almost immediately. The only documents required include identity, residence, and income proofs. 
Easy Loan Availability:

Capitalising the increasing penetration of internet-enabled smartphones in India, digital lending apps allow easier access to credit funds without multiple visits to the lender's office. Download and install the

loan app

on a smartphone and complete the procedure anytime, anywhere. Once the lender approves a loan application, the applicant gets the loan amount in their bank account within hours.
Data Leverage:

Traditional lenders took several days to check the data that the applicants submitted, like their tax returns, past loan records, credit profiles, bank account statements, repayment habits, etc. However, digital loan apps have been game-changers in this aspect. They use automated systems to evaluate data quickly and ascertain credit profiles. 
Quick Approval:

Absence of collateral, 100% paperless documentation, and easy online application make it easier for lenders to approve loans faster. Those who require funds in an emergency can entirely rely on a

loan app

to get loan approval within minutes. Once approved, the lender disburses the approved loan amount in the applicant's bank account within 24 hours.
Future Prospects of Digital Loan Apps
An online loan app is instrumental in filling the credit gap among borrowers and lenders in India. Lenders keep innovating and deploying the latest technologies in these apps to stay relevant to the people. Furthermore, with the increasing adoption of these apps by lenders and borrowers, they remain flexible to satisfy their users' needs. Therefore, they have successfully changed the face of consumer lending in India.
Additional Read: How to Get Your Personal Loan Approved in Very Little Time?