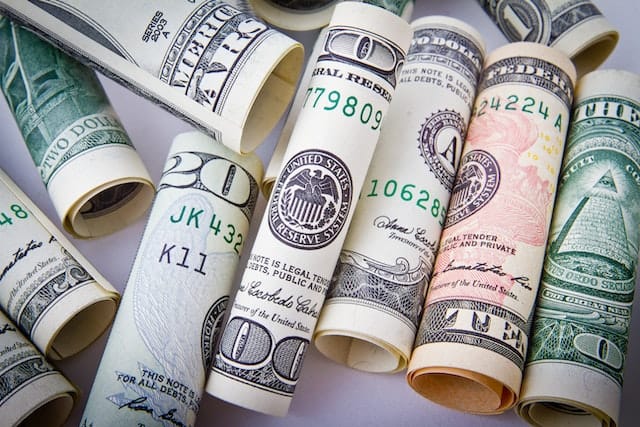 Is achieving financial independence as a college student just a pipe dream? That is how the majority of financially reliant students see it. But keep in mind that we live in a century where anybody can create their path like having special credit cards made for college students. Know more with this page by FinancePolice.
Take a step out of your ideal of not being in debt or reliant on your family and make it a reality. No, this isn't a fairytale; it's a genuine possibility.
You've come to the right site if you're looking for ways to achieve financial independence while still in school. Here are some suggestions for how a college student can achieve financial freedom.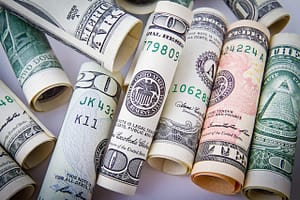 Reduce Your Expenses
Remove any unneeded expenditures. The best place to begin is by identifying which spending comes under your needs and which ones fall under your desires.
Making your coffee is a less expensive option. For example, to stay attentive during morning classes, you may need to drink coffee first thing in the morning. However, you want to get your coffee from a coffee shop or a café.
If you aren't a hopeless coffee addict, you might want to consider giving up coffee entirely. People have the impression that the only substance that will wake them up is caffeine. However, a glass of water will suffice because our bodies become dehydrated while we sleep.
Some of the effective ways to minimize your expenses are as follows.
Begin with little steps
It can be discouraging to eliminate all of your spendings at once. Consider an incremental budgeting strategy in which you eliminate costs one by one. Before selecting what to trim, it's also a good idea to track your spending for a month to understand where your money is going.
Examine your monthly subscriptions
Especially if you have unlimited mobile data plans or watch premium TV channels, your monthly cell phone, cable, and Internet costs can add up to hundreds of dollars every month. To save money, try bundling plans with your provider. If you can't bundle everything together, think about switching plans to save money.
If you want to take things a step further, you can always cut the cord and watch TV episodes for free on sites like Hulu and Crackle.
Differentiate between 'NEEDS' and 'WISHES'
While it may appear to be a minor distinction, our ability to explain certain expenditure decisions is astounding. In the long term, saving money by purchasing only what you require gives you greater economic flexibility.
Avoid name brands and buy generic products.
This is self-explanatory. Purchase products from the house brand at the grocery shop. Choose the cheaper generic choice over the top-of-the-line name brands for food, medicine, toiletries, and household items. Over time, the dollar or two you save adds up.
Opportunities in College
Becoming a member of a cultural society and competing in competitions with cash awards can earn you some money. Also, learn about the scholarships offered by your institution and the requirements for applying for them. Also, if any of your professors is working on a research project, see if they need help with surveys or other chores.
Make Money With Your Talent
There must be something you excel at that you can profit from. Turning your talent or experience into a moneymaker can help you earn some additional cash.
Let's pretend you're a student of literature. You can work as a freelance writer, a guest blogger, or as a virtual assistant for aspiring bloggers. You can use writing services like ClassyEssay and TopEssayWriting to revise your drafts if you want to improve your writing skills. This will offer you more confidence when it comes to submitting your articles.
There are numerous excellent freelancing tasks available that do not need a significant amount of time. Look for these positions on sites like Upwork or begin networking on LinkedIn.
Don't bother with credit cards achieving financial independence
Don't use credit cards and rely solely on what you have. That implies you should only use physical cash, debit cards, and cheques as a source of funds.
Credit cards have the ability to persuade you to spend more money than you really need. "I'll pay it off later," you tell yourself, "I'll just swipe my credit card one more time."
If you don't have a credit card, such notions will be impossible to entertain. If you don't have access to a credit card, you'll have to be careful with your spending.
Look for low-cost spring break activities
You don't have to follow in the footsteps of your classmates who are risking everything and squandering their money on a costly spring break. Instead, hunt for more affordable lodging in the area, or consider volunteering abroad. Many organisations in some of the most popular tourist destinations can take you in for a set period of time and cover your lodging and meals. Along the way, you'll have a rewarding experience.
Obtain a Summer Position
Finding full-time work during summer break is one of the sacrifices that comes with financial independence. If you work over the summer, you can make and save a significant amount of money.
This does not imply that you must spend the entire summer flipping burgers. You should be able to find work that is somewhat related to your passions.
Look for paid summer internships, camp counsellor positions, or if you're a postgraduate student, a job that allows you to use your creativity, such as assisting kids with their essays or research papers.
Conclusion
Examine your possibilities and choose the one that will provide you with a source of cash as well as appropriate expertise.
Also Read: TOP 5 TIPS FOR SAFER PAYPAL PAYMENTS