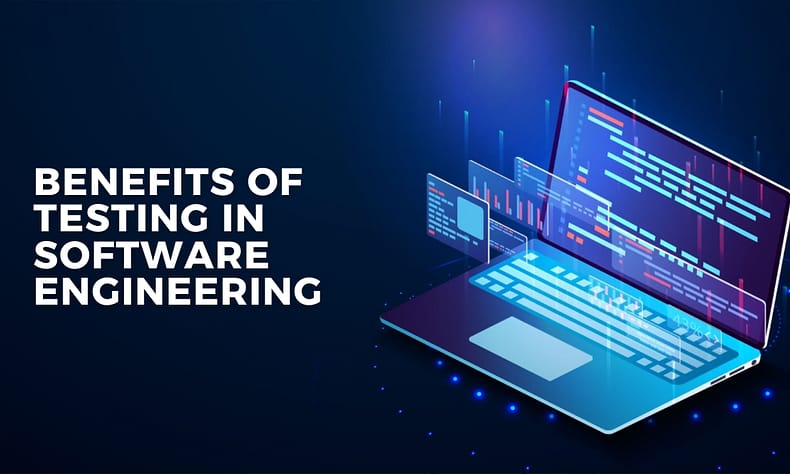 "Online learning is not the next big thing, it is the new big thing. – Donna J. Abernathy"
Some of the benefits of e-learning and teaching, and who is e-learning appropriate for? In this article, we'll go over the benefits of social learning platforms, as well as offer some advice for improved learning success and a look towards the future of online learning. 
What does the term "e-learning" mean?
The use of digital technology and media platforms is referred to as e-learning, usually known as an online learning platform or digital learning platform. E-learning is defined as "online supported learning," which includes everything from "how-to" videos on YouTube to university e-learning platforms.
In general, e-learning takes place through the Internet, with learning materials downloadable at any time and from any location.
What are the top five benefits of online teaching and learning platforms?
Flexible
The first benefit of online learning platforms and teaching platforms is their time and location flexibility. Short modules of learning content are often present. Whether you use the learning materials while traveling, at work, or in your spare time, they may quickly become a part of everyday life.
Even if you miss a live online session, you may download subject material or watch a video of the session. E-learning is thus great for persons who are working or studying, or who simply wish to learn or teach a little about their favorite things or interests.
Accessibility
Anyone with Internet connectivity, regardless of physical limits, can access online learning platforms as long as the computers are stable enough to handle the load.
The same goes for the online teaching platforms. Anyone can make a study video and stream it online or upload it to the social learning platforms for the learners to watch and study from it. 
Adaptable
The time it takes to complete a course is considerably lowered thanks to learning platforms. Traditional courses are created to meet the needs of the entire class while online courses are created with the idea to make everyone study through it. 
Cost-effective
A user can reuse online teaching and learning platforms as many times as they want without paying additional costs. There are also some free course options as well as "free version access." E-learning is perhaps less costly than traditional learning because it allows more people to participate in a course at the same time.
Adjustable
E-learning can take place anywhere! All you need is access to the internet. Everything is retained in the digital world, including learning materials, tutorials, and memos, and can't be lost if you have a good backup.
"The near-unlimited ability of e-learning is proved by these benefits alone."
10 E-Learning Tips to Help You Succeed 
Set some intermediate objectives
Reasonable learning goals allow you to monitor the progress of your online learning and maintain a high level of desire to learn. After all, no matter how willing to learn, every person requires a sense of accomplishment regularly. So read your online course carefully, make notes that are relevant to your objectives, and go over them again and again.
Examine the Course
Assume you've already set some reasonable academic goals. But what happens after that? The next step is to research the available social learning and online teaching platform suggestions on the market to choose the one that offers the most value. So look into other people's reviews or try out free trial versions.
Make a perfect learning environment
Whether you study in the workplace or your home, make sure it is always quiet, organized, and accessible. Also, request that your friends, relatives, and workmates respect your "studying mode" by turning off their phones.
Make a learning strategy
Procrastination is an online learner's worst rival. So make sure you keep track of your assignments and don't fall behind with your online course. Make a to-do list of activities to be done by the end of the week at the start of each week. This is a way to keep track of your work schedule and prioritize your tasks.
Memorize, improvise, repeat
Revising what you've already learned regularly will not only enhance your life but will also help you gain insight into your field of interest. Whether you use notecards, keynotes, or your overviews, your teaching success will be clear, and future tasks will be simpler to complete.
Keep an eye out for engaging classes
The eye is also a student. The wide range of preparation options available with e-learning is a significant benefit. Modules, appealing graphics, and audio-visual teaching materials can help understand difficult content and increase your desire to learn.
Take frequent breaks
When you meet an educational peak, your inspiration struggles and your performance suffers as a result. As a result, scheduled breaks are important. Make certain that your breaks should not occur in the learning environment. Physical activities, in particular, can help you maintain a good balance, renew your energy, and restore to teaching or learning with a healthy mind.
Look for a study group
Not every social learning network allows users to interact with one another. Even if that's not the case, you can take part in relevant conferences and thus find friends by participating in discussions. Why? When you work together as a team, you get different viewpoints on complex ideas, are more motivated to achieve better results, and you can always ask someone for help.
Incorporate e-learning into the timetable
The goal should be to make e-learning a habit that you follow weekly. As a result, it's important to schedule time slots in your schedule and thus give learning progress the priority it deserves in your daily life.
Gradually increase the difficulty level
The better way to accomplish this is to raise the set of actions or the difficulty of the tasks. It makes no difference which method you use; both will guide you to the same result. The most vital point is that you keep growing with the task.
Tip- Highlight The Essential Details
Some people may not read everything available in their online courses due to time constraints or other commitments. One way to deal with this is to use the e-microlearning plan to highlight which content learners should concentrate on first. Highlighting data helps you emphasize key points and break lessons down into manageable chunks. Furthermore, by focusing on what's most important, color-coding and prioritizing learning materials can help enhance the learning experience and retention.
Conclusion – E-Learning in the Future
Observing the disturbance of the entertainment business due to streaming services provides a glimpse into what the e-learning industry is about to face. Netflix, Disney+, and Amazon Prime Video are experimenting with long-term monthly subscriptions that give subscribers instant access to tv shows And movies.
Online Learning Platforms, and particularly corporate e-learning, are in a similar state right now. On the one hand, there are well-known course providers with a large selection of standard courses. On the other hand, some providers offer a white label solution that allows customers to brand before the ready-to-use content with their branding. Custom content creators sit in the middle of these two players, providing a personalized learning opportunity.
Also Read: Master Chefs at Home: Mouthwatering Recipes Straight from the Experts