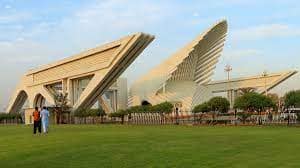 Moving of house or an office is a significant undertaking and can be extremely stressful. You need to devote an ample amount of your time and effort to packing and organizing your stuff, that is why you need a professional moving company to manage and transport your belongings.
The process of moving becomes even more strenuous when you do not prefer to do any planning or create a checklist of movers for future guidance.
Professional moving companies in Auckland won't just take the heavy responsibility off your hands, but they will also make sure the whole moving process runs smoother. They make you relax to give you space and time to tackle other crucial activities of moving.
There is no precise catalog when hiring movers, but learning about this process can assist you in saving money, time, and avoiding any catastrophes related to moving. Hence, there are a variety of factors that you must take into account when hiring professional movers.
Under the Budget
This is one of the vital factors to consider and for obvious reasons. Although you must not make your choice for a professional moving company solely on price. You need to make sure that the services are within your assigned budget.
How much is your budget for moving? The foremost thing you need to figure out is the range of money you are ready to pay. Later, consider the extra costs that may increase as you move. Moreover, consider other ways also to save money during the moving, like moving discounts.
Local movers tend to charge for moving by the hour. The prices may include packing, loading the truck, driving from one point to another, and other tasks. In the case of moving labor only, without a truck is less costly.
You can also incur additional costs for packing supplies. Select a company with reasonable and transparent rates, especially checking the extra fees.
Authenticity
Unfortunately, all professional moving services out there are not honest in their businesses, they might try to deceive you. It is highly recommended to be extremely cautious when hiring packers and movers. There are a few factors from which you can figure out that the company is honest or swindling with you.
The most common trick to cheat is "low-ball estimate" which means a company will quote significantly lower than competitors. In reality, the charges are too low that it looks too alluring to be true. The default movers use this tactic to attract more jobs, once they get the task of moving, they escalate the prices when they have the hold of your personal belongings.
Always prefer to receive everything in writing and never sign a blank contract. The estimate created by the movers should mention any extra charges, pick-up, and delivery dates. Go through the contract properly to make sure all your belongings are listed. You are not able to file a claim if those items are not mentioned in the inventory list.
You do not need to hand over your belongings to any moving service which is not licensed or registered. Any random moving company cannot own a license, you need to fulfill certain requirements to get it. One of the basic requirements is insurance. In most of the states, the license is not required because they are dealing with local in-state moving.
So, do check all these essential factors to identify those companies, which are in the business just to deceive you, rather than offering genuine services.
Check the Reviews
While making the list of the moving companies, when you narrowed down a few moving companies to consider, do check their reviews. The online reviews on the internet make you learn a bit about the company. People do prefer to leave reviews on whether they had good or bad services. Checking these reviews is vital before hiring a moving company. To confirm this part that the company is reliable, generous, professional, and reasonable, check the reviews.
Many moving companies have reviews on their website and social media as well, read them and check the quality of the service. If most of the reviews are positive and satisfactory to your requirements, then you may consider hiring them. If a company is flooded with negative reviews, do avoid it at all costs and means.
Receive Multiple Quotes and Compare Them
One of the biggest mistakes is to accept the first moving price estimate when relocating. The important factor to consider is to receive multiple quotes from various moving companies and later compare them.
When you have numerous price estimates, the simplest part is left for you to select the winning bid, right? Well, it is not that simple. It is based on more factors than the cost on the bottom line while making your decision to choose which moving company is good to choose.
The price estimates may differ substantially in terms of quality, trust, and cost. You do need to consider the company's reputation or any other additional costs, and finally the price. Proper analysis and thoughtful comparison of multiple movers and their price quotes is the best way to find the correct moving company for your relocation.
Individual Requirements
Many moving companies vary in size, and it is necessary to select those that fit the extent and complicacy of your move. The kind of move, size, and distance will determine which house removals are best suited for your relocation. You need to identify whether you're seeking a few extra hands to assist you, or you are in a need of a full-service moving company that packs your stuff, transports it and at last, unloads also.
The provision of special equipment is a significant factor when you need to move bulky and fragile items. Before hiring a moving company, you need to ensure that they have modern and appropriate tools to pack and transport your valuable belongings. You can question the company to know about the usage and availability of proper equipment.
Cooperation and communication
Before hiring any professional movers, one characteristic which you need to give importance to is cooperation and communication from their end. There can be a situation in which you cannot travel in the same vehicle in which your stuff is transporting. In that situation, you need to get a hiring company that values patience and proper communication. A company that instantly replies to all the queries and any complaints or feedback is good enough for your moving.
That company prioritizes communication and keeps you updated about the condition during the moving period. Try to reach out to that company before choosing any other company and do observe how they treat you as a valuable client.
Also Read: What Are the Charges of a Moving Company?