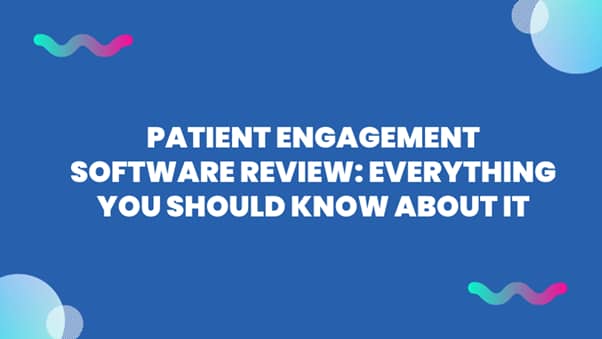 Software and apps have become a "necessity" for healthcare nowadays. Engagement Software Healthcare is being fully operated on software, apps, web applications, and other technology.
In large healthcare, firms are utilizing software for better care delivery, but many small clinics located in rural areas have no technology adoption.
However, care delivery in a rural area is the biggest concern of healthcare. To make it affordable and reliable, healthcare needs to optimize technology in it.
As major rural areas are still not connected with healthcare facilities, they have been cut off. As a result, technology is the only medium to pass-on the care delivery in rural areas.
And software such as telemedicine, telehealth, and patient engagement software can be best for it.
So, let's review the patient engagement software, what are the features that make it the perfect fit for it, and the factors measuring the ROI.
What is patient engagement software?
Patient engagement software allows healthcare professionals to manage the patient and effective care delivery.
Doctors face many challenges and the biggest challenge is handling administrative tasks which also include patient-handling-related tasks.
As a result, using patient engagement software makes it easier for healthcare professionals and medical staff to manage the patient. Similarly for patients to access the care delivery.
Patient engagement software provides doctors the ability to offer enhanced care to their patients. It includes self-service and convenience that positively affects the reimbursement process along with improving patient satisfaction.
So let's explore some of the features that make it easier…
Patient engagement software features
This software is widely used by healthcare firms in order to engage with their patients and deliver better care services.
Handle patient document management
In the past, medical staff had to complete a lot of paperwork, which took a lot of time. Meanwhile, for healthcare professionals, collecting data from all stakeholders—such as x-rays and reports became overwhelming.
Normally, they spend the entire day gathering data that doesn't allow them to see more patients each day.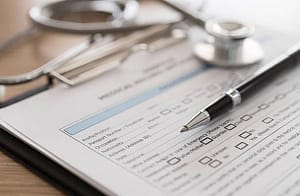 As a result, patient engagement software allows medical staff to manage all the stakeholder's documents under one roof. They can more easily handle administrative tasks and free up healthcare professionals to concentrate on providing care.
The data can be easily shared from one stakeholder to another. Furthermore, it helps healthcare professionals to screen the document before consulting the patient.
Real-time notification
Many times, patients may forget to attain live consultations or miss the appointment.
As a result, this software provides real-time notification features. In case of appointment booking, live chat with doctors, or calling caregivers, doing the payment, and changing in medical history. Through the real-time notification, a patient has been notified of the event via emails and SMS.
However, notifications are basic but necessary features for every software especially in healthcare software.
Automate booking appointment
Booking an appointment is always an overwhelming process for patients.
From calling a receptionist to calling on hold, passing on the information, selecting the date, and then waiting for confirmation.
Similarly for medical professionals attaining numerous calls per day and intaking the information filing-up, scheduling slots and managing documents are too exhausting for them
As a result, using patient engagement software it becomes easier to book an appointment with a few taps. The software not only just collects the data but also guides patients in booking an appointment through suggestions.
Reduce care gaps
Though highly engaged patients rarely miss appointments, it may happen at times. With the software, the patients can update the same to the doctors.
Practices often get a mix of disengaged and highly engaged patients. The software can help in re-engaging patients and educating them about new tests, services, or vaccines available to them. These services may have short links for self-scheduling appointments indicating a medical officer the required healthcare service.
Patient intake form
The patient intake form allows a patient to insert information such as medical history, personal details, current symptoms, contact details, insurance information, and so on.
Furthermore, they can update these details when needed. However, for medical staff, it becomes easy to collect data from patients and avoid paper intake forms. They can also share this data with doctors for screening the document before consulting patients.
Auto-refill of medication
The overall journey of the patient getting care delivery starts from booking the appointment to getting prescriptions, here buying medicine is a repeating process once the medication is over you need new prescriptions from the doctor in order to buy medicines.
Whereas consulting doctors can happen once and now with the help of telemedicine patients are easily able to consult doctors whenever they want. So it's not a hardcode to crack anymore. But getting a prescription and paying again for it, is stressful for patients.
As a result, through patient engagement software patients can easily re-fill their medication and get e-prescriptions from doctors which makes a transparent journey for the pharmacy as well.
Chat with doctors and caregivers
Most of the time, patients need guidance from healthcare professionals and caregivers on a regular basis because of their fluctuating symptoms, and measuring their live metrics such as heart rate, and pulse rate are important. Especially chronic patients for whom regular care is necessary.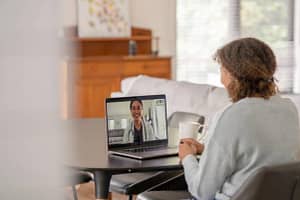 As a result, with the help of patient engagement software doctors and caregivers can easily communicate with the patient in real time and provide guidance when necessary.
This makes primary care facilities more flexible and reliable for patients.
Patient surveys
As patients are highly responsive to texts, surveys sent through texts enable the healthcare organization to collect patient feedback. It assists the organization in quickly recovering any dissatisfied experiences of patients.
Online payments
Through the software, patients can make hassle-free payments to healthcare professionals and caregivers, which includes credit cards, debit cards, and PayPal facilities.
On another hand, healthcare professionals can easily collect payments from their patients. However, through patient engagement software doctors can analyze their revenue streams through analytical dashboards.
More online reviews
Reputation management solution is in-built into some of the software. The patients can easily leave their reviews about the medical care and the providers. Patients can directly share their feedback via a short link in a text message.
A patient is likely to provide a review if the message is delivered near the appointment time.
To ensure that the software is delivering ROI, a number of factors are considered. These factors are quantifiable making it easy to identify the changes post the installment of the software.
Patient engagement software success measurement
Appointment vacancies
Patient no-shows
Patient payments
New patient appointments
Incoming call volume
Portal utilization and adoption
of online reviews
Total monthly appointments
Patient waiting time
Average satisfaction rating
Accounts receivable day
Each factor plays a crucial role in the identification of the success ratio of the software.
Wrapping up
Patient engagement software is very easy and convenient to use for all stakeholders involved in healthcare. Most doctors recommend using this software because it includes all the features under one umbrella.
With cloud-based technology, this software is accessible to all sizes of healthcare organizations. It is vital to note that this software can be integrated easily with a number of PMS and EHR.
This software is the perfect fit for large healthcare systems, as well as, small group practices aspiring to deliver high satisfaction to their patients.
Also Read: What are the Benefits of Testing in Software Engineering?