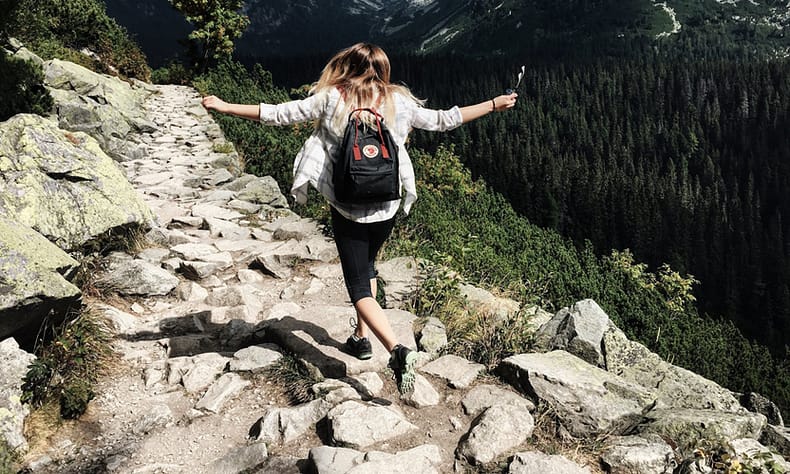 Whether you're shopping for your friend group's most avid hiker or your resident scuba aficionado, your gifting opportunities are boundless. If you're overwhelmed by the options available, check out our fun recommendations below that any family member (or friend) will love. We've distilled the litany of potential outdoor gifts into a simple, curated top-ten. Read on!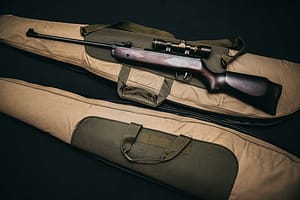 URL: https://www.pexels.com/photo/black-rifle-with-scope-and-brown-gig-bag-864987/
#1 Firearm Accessories
For the hunter or marksman in your life, consider picking up firearm accessories and supplies like:
A sling and sling mounts
Backup iron sights
Practice ammunition
Paper targets for range days
Gun oil, degreaser, and other cleaning supplies
A rifle case
Many hunters are particular when it comes to accessories — and some items will be specific to their rifles. For instance, practice ammunition will need to be in the right caliber, and carrying cases will need to accommodate their entire firearm length (plus a few inches of wiggle room). Make sure you have all the information you need to purchase the best gift possible, and always keep the receipt just in case you get the measurements or spec wrong. Returning it for the right size should be no problem.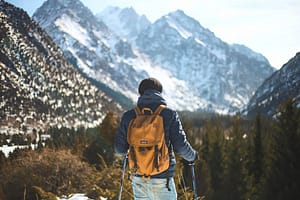 URL: https://www.pexels.com/photo/men-s-blue-leather-jacket-and-brown-backpack-868097/
#2 A Quality Backpack
When it comes to gifts for outdoorsy folks, you can't go wrong with survival backpacks. Backpacks are a universally useful gift for:
Hunters
Fishermen
Hikers
Bikers
Scuba divers
Climbers
Campers
Backpackers (of course!)
What should you look for when purchasing a backpack for someone else?
Base weight – The empty weight of a backpack is a key consideration. Look for the lightest possible option made from robust materials.
Capacity – For some outdoor sports, bigger is better. But for some gear-intensive activities (like scuba diving and fishing), your recipient might need something a little more low-profile if they're already carrying a heavy load.
Quality – Ideally, backpacks should last for many years — potentially even decades. Choose a pack made from high-quality, weather-resistant fabrics with rugged zippers and closure hardware for peak longevity.
#3 A First Aid Restock
If you're looking for a basket-style gift for an outdoor enthusiast, consider a very practical gift of restocking their first aid kit. Consider items like:
Adhesive bandages in a variety of sizes
Sterile gauze
Clean/prep pads (containing isopropyl alcohol or chlorhexidine soap)
A bottle of betadine
Self-adhesive dressings (like Coban)
You could even put all of these items in a quality first aid box or bag. First aid containers should be waterproof, spacious, and rugged enough to endure the elements.
#4 Sun-Friendly Gear
Hiking is good for your health — as long as you're wearing adequate exposure gear, like sun protection. Your sunshine-loving, resident outdoorsman will likely love:
A sun hat – Whether you opt for a wide-brimmed model or a baseball cap with a neck drape, choose a hat with maximum coverage.
A sun shirt – Long-sleeved shirts made from UPF fabric are an excellent choice for enhanced coverage.
Fingerless gloves – The hands are a prime location for sunburn — they're often missed in sunscreen applications, and full gloves can limit your finger dexterity. Opt for fingerless varieties for a happy medium of protection and fine motor control.
Mineral sunscreen – For the face and the entire body, be sure to purchase high-quality mineral sunscreen (a minimum of SPF 15)—preferably ones made with zinc oxide, iron oxide, or titanium oxide.
#5 Fishing Tools
There are an overwhelming number of options for fishing enthusiasts. In many cases, your best options are consumable supplies or nice-to-have tools like:
A rugged dehooker – A robust dehooker can increase efficiency on the boat and help fishermen dehook safely. The Baker hookout is the best option on the market, hands-down.
Line and leader – Any fisherman will tell you that you simply can't have too much line or leader. Consider picking up a few different weights (from 10- to 100-pound test), materials (monofilament, fluorocarbon, and wire), and colors.
Line snips – Line snips (preferably a pair attached to a retractable lanyard) are highly useful for quick retying on the boat, and they wear out over time. Even if your resident fisherman has a pair already, they'll love having a redundancy.
#6 Knives
If you're looking for a safe gift that's appropriate for just about every outdoor application, head to the knife section of your local sporting goods store. Nearly every outdoor hobbyist carries a knife:
Scuba divers carry knives to cut themselves free from entanglements
Hunters carry knives for field dressing and more
Campers and hikers carry knives for cord-cutting, fire-starting, and more
Fishermen carry knives for cutting bait and rigging rods
#7 Diving Accessories
Speaking of scuba diving, the price tags on scuba gear and divers' (often highly specific) preferences might dissuade you from picking up a gift for your resident underwater adventurer. But, there are plenty of affordable gift options useful for every diver, like:
Wetnotes (and a wet pencil)
A surface marker buoy (SMB) or spool
Wrist compass
Mask defogger
Double-ended bolt snaps (a dive shop might call these "double-enders")
Line markers (arrows or "cookies") for cave divers
If you're looking to splurge, consider higher-priced items like:
A backup mask or mask strap
Weights or a weight belt
A large spool with a hand crank (a must-have for cave divers)
#8 Water Bottle
A water bottle is a must-have for the outdoors-obsessed — and most outdoorsy types have multiple bottles, so they make excellent gifts.
Look for a bottle with:
A simple, tight-sealing lid/cap
High capacity (but not high enough to be cumbersome)
A carabiner or double-ender attachment point
Double-walled insulation
Most importantly, look for a model with few failure points, because there's nothing worse than a leaking water bottle. In addition to these functional, essential elements, water bottles nowadays come in many colors, styles, and design types so they can flaunt one that fits their personality. Straw or no straw; side handle, top handle, or none; decorative stickers or plain and sleek—the possibilities are endless.
#9 ATV
If you're really looking to swing for the fences (or if money isn't a limitation), consider gifting an ATV. Hunters use these to travel between stands on private hunting lands, scuba divers and fishermen can use them to transport gear, and hikers can even use them for transport to a trailhead.
If you're opting for an ATV, you can also throw in accessories like:
A durable helmet
A gas can
Racks or a small trailer for gear
#10 An Outdoor Experience
If you're at the opposite end of the financial spectrum, the best gift for an outdoorsy friend is free: joining them on their next trip, or inviting them on a trip that you organize.
The best part of being outdoors is being there. The outdoorsy person in your life can't get enough of the cool breeze, majestic sunrises, and wildlife spotting — and sharing these experiences is even more special than doing them alone.
Whether you put together an organized fishing trip with a guide or take a simple day hike, quality time is the gift that keeps on giving.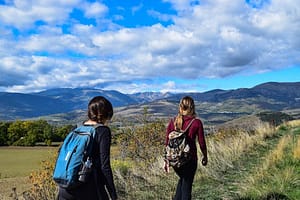 URL: https://www.pexels.com/photo/adventure-backpackers-girls-grass-236973/
Outdoor Gifts: The Sky's the Limit
You have countless gift options for the outdoor enthusiast in your life. But, if you aren't sure where to start, the handy list above can help you choose a gift that will be appreciated for years (and numerous excursions) to come.