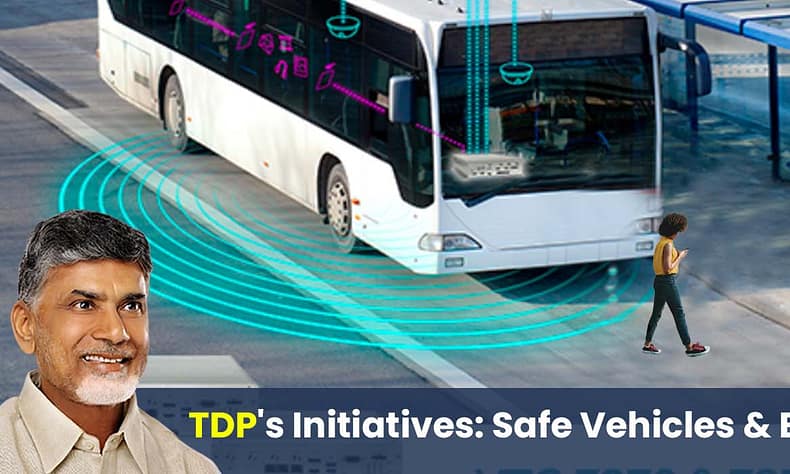 If you are thinking of buying a Voltas AC, you first need to figure out if the appliance will be affordable to run and if it will offer you any advantages over and above cooling.
The best AC in India is still a luxury item in India. But more and more people from all sections of society are purchasing ACs these days for cooling solutions during the summer. 
Let's take a look at the many reasons buying a Voltas AC makes perfect sense:

Better health: The best AC filters air and circulates it evenly throughout the room. Healthy air means a healthier family.

Less noise: Air-conditioning is comparatively less noisy compared to coolers and fans.

Increased efficiency: The best AC will help maintain the optimal temperature needed for improving your work efficiency and concentration.

Prevents electronic equipment from overheating: A Voltas AC is necessary to keep your laptops, computers and other electronic devices from overheating.
Now that you know why it is wise to opt for an AC in India, let's talk about the best AC brand that you can go for. This Latest Voltas AC is considered to be a class-leading appliance in India. Voltas has been a frontrunner in the Indian air conditioning industry and it makes products with several practical features.
A Voltas AC is efficient, budget-friendly, reliable and durable. These are the reasons why Voltas is often called the best AC company in India. Let's look at some unique features found in a Voltas AC:
Hydrophilic fins:

These specially designed fins increase the wettability of the heat exchanger and provide better protection from corrosion. They also ensure rapid removal of condensate from indoor units.

Eco-Friendly R-410 refrigerant:

R-410 is an HFC (hydrofluorocarbon) that can absorb and release more heat than conventional refrigerants. It also has a wider operating pressure range. What's even better is that this HFC does not contribute to ozone depletion.

Turbo Cool Mode with Cross Air Vent Flow for faster cooling:

In simpler terms, this feature disperses the air evenly at a high speed to cool the room faster. Cross-flow makes sure cool air reaches every corner of the room.

Dehumidification mode to avert overcooling:

After the summer season, ACs are prone to developing leakages during the monsoon. A dehumidifier prevents this by soaking up extra moisture.

Catechin Filter with Nano Silver technology:

The combination of various filters ensures that harmful particles such as dust mites, pollen grains, fungal spores, bacteria, and exhaust fumes are kept at bay.

Copper condenser for low maintenance cost:

Being a better conductor of heat, copper is more durable and much easier to clean and maintain compared to other condensers.

Rotary compressors:

Rotary compressors are more efficient as compared to reciprocating compressors as they are designed in a way to reduce the loss in pressure of refrigerator gas. They also emit less noise.

Inverter Compressor for precise cooling and silent operation:

This technology makes sure that the compressor gets the exact amount of power it needs according to the temperature settings. 
Now that you know why a Voltas AC is the right choice, it is time to look at the latest models available in the Indian market.
Best Voltas ACs (Split type)
Voltas (183V ADW 1.5 ton, 3 Star)

Voltas (155V DZW 1.2 ton, 5 Star)

Voltas (243 CZZ 2 ton, 3 Star)

Voltas (185V JZJT 1.5 ton, 5 Star)

Voltas (123 DZX 1 ton, 3 Star)
Best Voltas ACs with Inverter Compressor
Voltas (183V CZT 3S 1.5 ton)

Voltas (185V SZS 1.5 ton, 5 Star)

Voltas (185V ADS 1.5 ton, 5 Star)

Voltas (153V DZV 1.2 ton, 3 Star)

Voltas (123V CZT3 1.5 ton, 3 Star)
Best Voltas ACs within Rs. 30,000 to Rs.40,000
Voltas (185V ADQ 1.5 ton, 5 Star)

Voltas (185V JZJ 1.5 ton, 5 Star)

Voltas (185V MZJ3 1.5 ton, 5 Star)

Voltas (183V DZQ 1.5 ton, 3 Star)

Voltas (123 EZA 1 ton, 3 Star)
Best Voltas ACs with Dehumidifier Technology
Voltas (Sprint 183 SY 1.5 ton, 3 Star)

Voltas (185 CY 1.5 ton, 5 Star)

Voltas (Luxury 123 LYE 1 ton, 3 Star)

Voltas (155V DZW 1.2 ton, 5 Star)

Voltas (183 DZZ 1.5 ton, 3 Star)
Why Buy a Voltas AC?
As you can see, Voltas ACs are available in a wide range of capacities and price ranges. You can go for the best AC depending upon the size of the room you plan to use it in. Of course, your spending power too will influence your choice of an air conditioner. 
But no matter which variant you choose, bringing home a Voltas AC would mean that you have chosen a terrific appliance for your family.
Don't forget to use the Bajaj Finserv EMI Network Card to shop for your favourite Voltas AC.
You can also get the best AC on No Cost EMI at the Bajaj Finserv EMI Store.
The practical way of purchasing a Voltas air conditioner in India
New and registered EMI Network Card users can buy the best Voltas air conditioner in a hassle-free manner on No Cost EMIs. 
You can buy Voltas Air Conditioner with the Bajaj Finserv EMI Network Card. This card converts all your product purchases into smaller and easily payable EMIs. Repayment is easy, as you can repay with flexible tenors ranging from 3 – 24 months.
Summary: If you are looking to beat the heat this summer with a good air conditioner, you may be wondering which is the best AC for your needs. It is widely believed that a Voltas AC is one of the best options you can go for if you seek affordable cooling. 
These appliances features powerful compressors and the latest energy saving technology that makes them ideal for your household. Take a look at our guide on the many Voltas ACs available and choose any one of them without any worries.