What is Power BI
Business intelligence tools like Power BI are a collection of software services, apps, and connectors that work together to turn your discrete data sources into logical and interactive insights. Power BI connects data sources like Excel spreadsheets to databases, cloud-based and on-premise apps. The power BI certification course makes it easier to master the Power BI, which is far more powerful than excel, its counterpart.
The Purpose of Microsoft power BI
The Microsoft Power BI is used to run reports and insights connecting to a wide range of data sets based on the company's data. It sorts the information in a way that can be better comprehended. Power BI is infused with machine learning capabilities; power BI helps to generate forecasts, thus preparing the users for future needs.
Utility of Power BI
Power BI is the upgraded level in business intelligence that helps the users who demand more reporting power and analytical information. A online Power BI certification course allows you to learn more utility-based tools than Microsoft excel provides. They are as follows: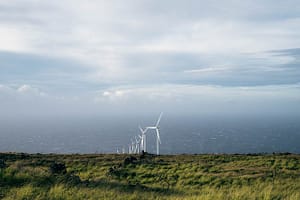 Information is visualised using more powerful templates allowing the users to make sense of their data

Being cloud-based, the users get an edge over intelligence capabilities and sensible algorithms 

Alerts can be set to keep users up to date with important metrics and measurements.

Having an intuitive interface power bi is far more user-friendly and navigates easily through complex spreadsheets

 Power BI ensures the safety of the data by offering granular controls both internally and externally
Users of Power BI
Often used as a self-service tool, power Bi is primarily used to create data models, which are then pooled throughout a business organisation. A Power BI training program trains you in finance, IT, marketing, sales, and human resources.
The components of Power BI
The Power BI product comprises several apps possessing various features. They are as follows: 
Power Query is a connection tool that transforms, combines, and enhances data from varied sources
Power Pivot is modelling too that is used for creating data models
Power View is a visualisation tool used to generate interactive charts, graphs and other visuals
Power Map is another visualisation tool for creating 3D visuals
Power Q&A is a question-and-answer engine that converts your data into simple language
Microsoft Power BI Certification Training
The Microsoft Power BI training certificate gives an Immersive learning platform for Data Analysis. You will be able to fetch and share valuable insights from data after certification in the Microsoft Power BI program. It gives deep insights into Master Data Cleaning, Data Sharing, Data Visualization, and Data Collaboration, looking at the different business scenarios.
Microsoft Power BI certification
Microsoft Power BI certification is built over teaching you to simplify the path from data to insights. It equips you with the tactics used for loading and enabling your data analysis. Various powerful techniques that can be learned are as follows.
During the Power BI certification course, one learns to manipulate data language and explore the discrete ways the data can be visualised and turned into interactive reports.
Designed for beginners, the power Bi certification has a comprehensive practical approach and requires no coding. By the end of the course, one is equipped with business analyst skills.
Institutes offering Power Bi Courses 
Amongst the various Microsoft courses available, the Microsoft Power BI course has gained popularity over the years. Various institutes are offering Microsoft certifications.
Some of them are as follows:
Koenig solutions 

Henry Harvin education

Edureka

Magnetic

Addent analytics 

Croma campus

Knowledge academy

Udemy

Knowledge hut
Benefits 
The various benefits provided by the Power BI certification are as follows: 
Comprehensive Learning

Practical Practice

Maximized and immersive Learning

Auto-Graded Assessments

Advanced apprentice Insights

Post-Training Sessions
Duration of the Power BI course
The duration of the Power BI training course is a 4-day online course. The Power BI certification course, a 32-hour course, helps you gain expertise in Business Analytics. This Power BI training is instructor-led and is curated by subject matter experts.
The Power BI certification cost
The cost of the Microsoft power bi course varies based on the training institute chosen and exam fees set by Microsoft.
Conclusion
Power BI Certification can be a game-changer in your career and can bring a lot of opportunities and fast-track your salary growth.